La Quintessence
An intensive regime in its most pure and concentrated form
La Quintessence des Glaciers scales the pinnacles of nature, science, and luxury. For the first time, the renowned l'Elixir des Glaciers combines its most powerful natural ingredients in their purest, most concentrated form. This four-week treatment which is designed as a morning and night ritual, lavishes the skin with extraordinary textures and formulas.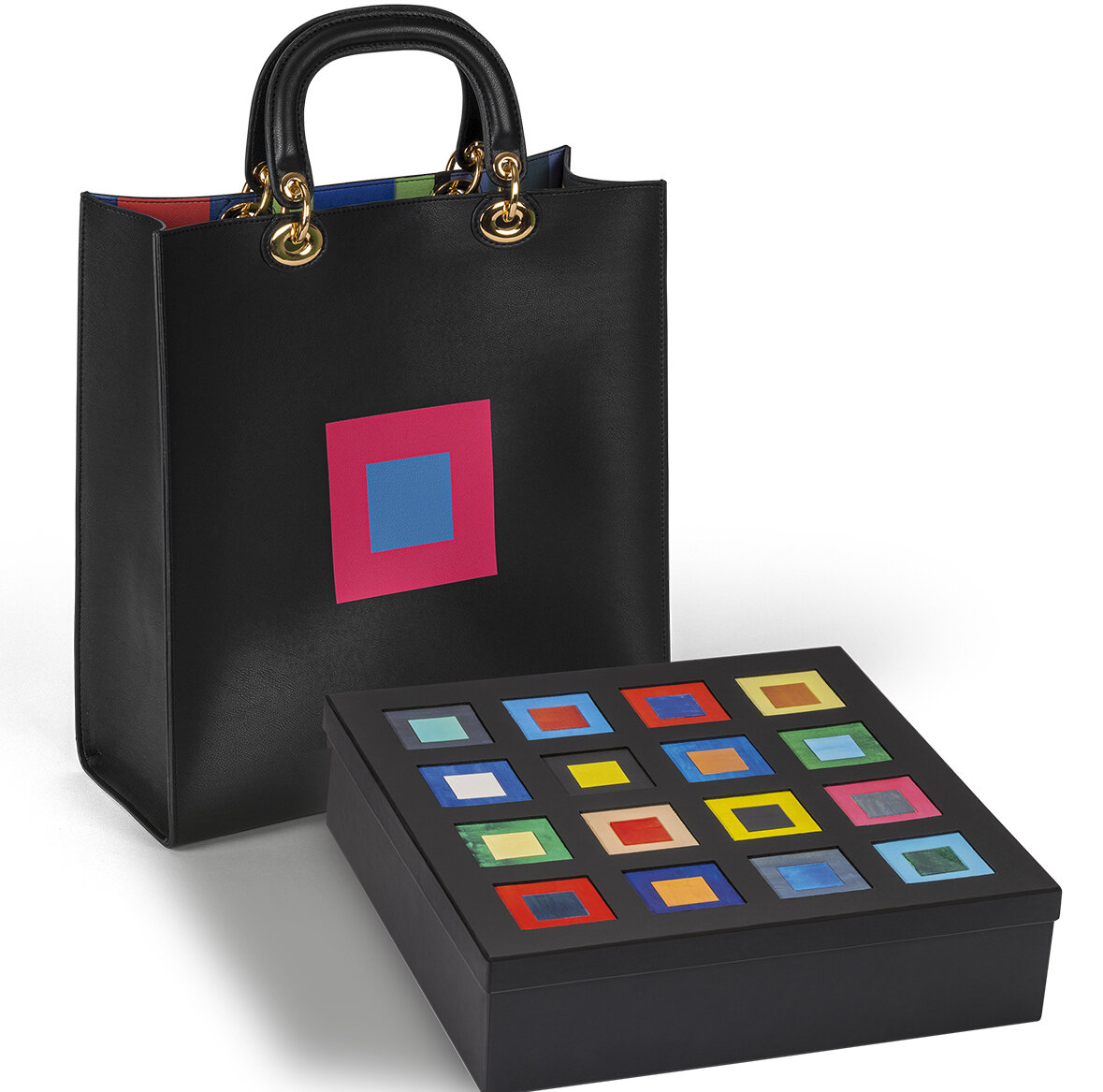 The noblest ingredients of the three l'Elixir des Glaciers lines are beautifully united and present at an extremely high concentration of 69%. They are encased in a lovely presentation box which fits perfectly inside a beautiful leather valise.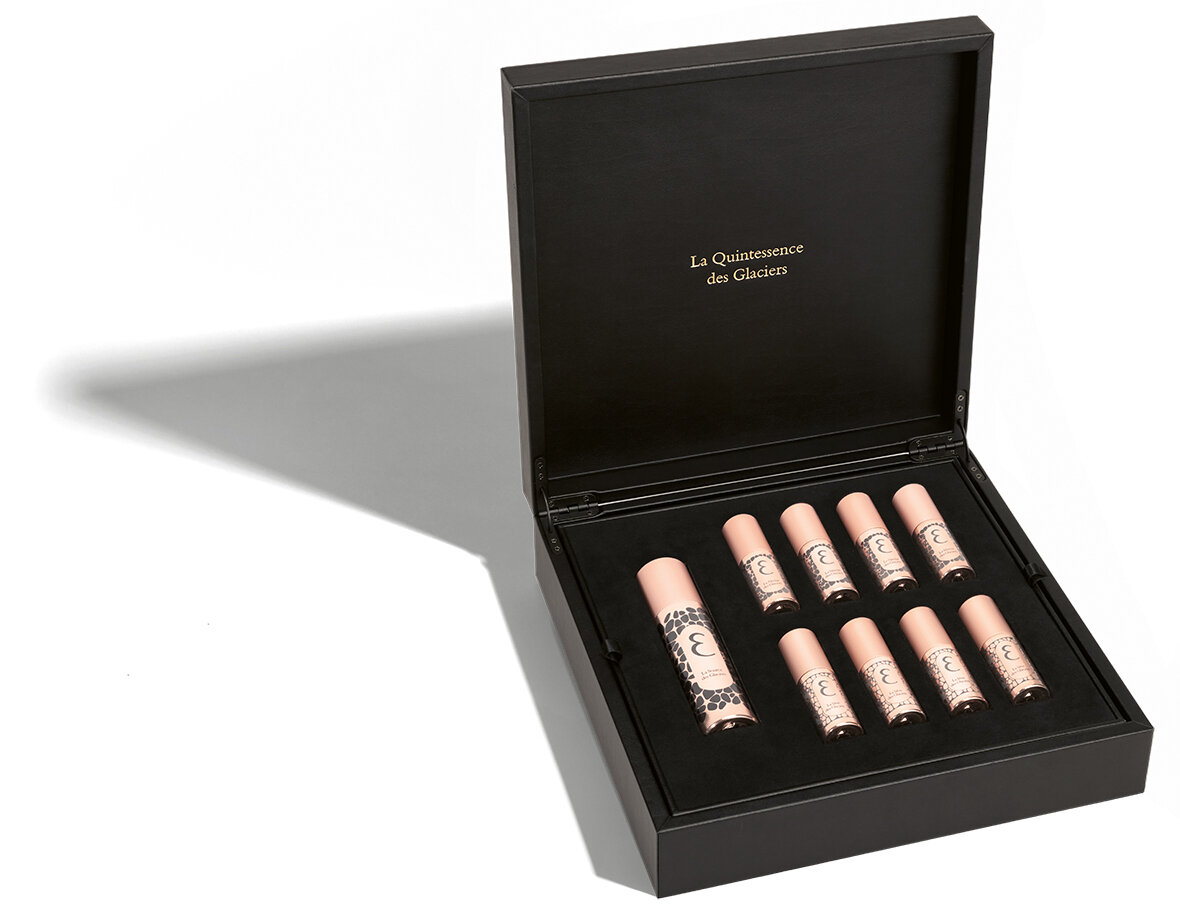 La Sève des Glaciers empowers the skin with a morning concoction of moisturizing agents for instant radiance. It introduces a new Chrono-Light cocktail which acts like veritable dermal light therapy, boosting the skin's metabolism and repairing UV damage. Sturgeon DNA and essential minerals hydrate and vitalize, whilst phyto-alpine-plants and oat extract smooth, balance, and soften. The day begins with toned and spectacularly illuminated skin.
La Source des Glaciers is a prodigious skin renewal night treatment.  While you sleep, powerful yet delicate PHAs, the latest innovative biological skin exfoliator, endow the skin with extreme softness.  Pores are tightened and the skin is retexturized.

Le Nectar des Glaciers is an incomparable source of hydration and regeneration. For the first time, not only the signature DNA and RNA ingredients, but also Glacial spring water and a Royal Jelly peptide are encapsulated in liposomes for a precise delivery of ingredients. Working in perfect harmony with the majestic Essence of Bees Complex, Nectar des Glaciers replenishes, vitalizes, and renews the skin.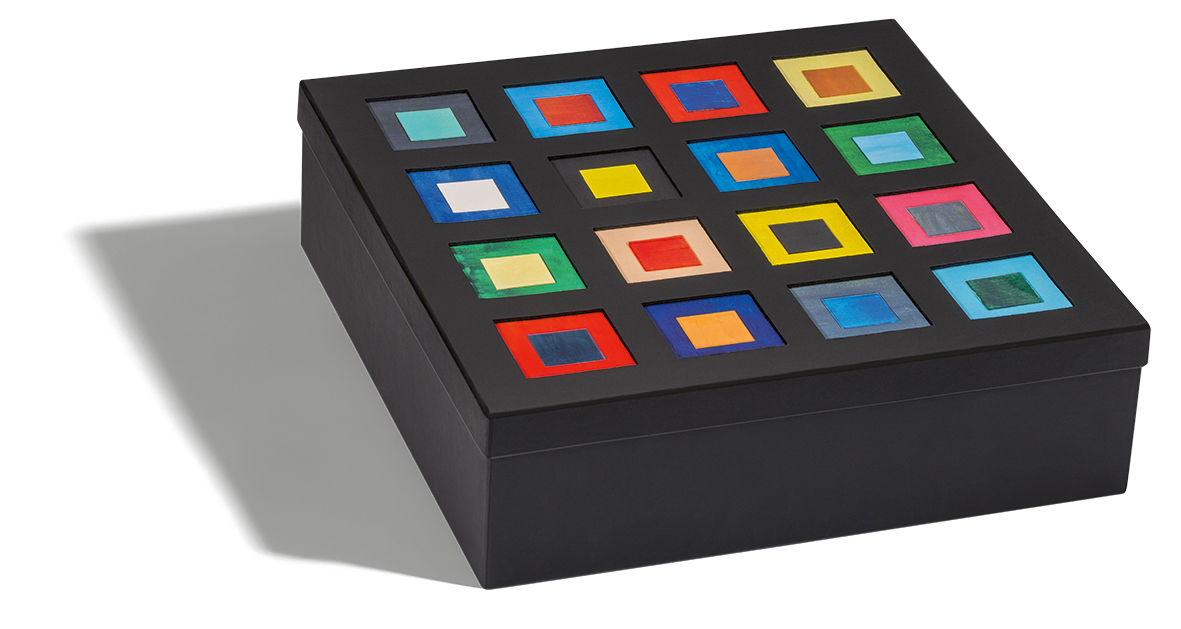 How to use
La Quintessence des Glaciers transforms the skin in 28 days with a day and night youth ritual.
In the morning, apply 7 pumps of the La Sève des Glaciers on cleansed and toned skin. Ideally follow with l'Elixir des Glaciers Crème Merveilleuse or l'Elixir des Glaciers Votre Visage.
In the evening, apply 7 pumps of La Source des Glaciers on cleansed and toned skin. Then follow with 7 pumps of Le Nectar des Glaciers and finish with l'Elixir des Glaciers Crème Merveilleuse or l'Elixir des Glaciers Votre Visage.

Exclusive and Limited Edition – only available in store
We are delighted to be one of the very few select locations in the world who has this strictly limited edition available. The price is £3,200 and can only be bought personally at our shop in Knightsbridge, London.