Boost your skin's defence
18 Sep 2023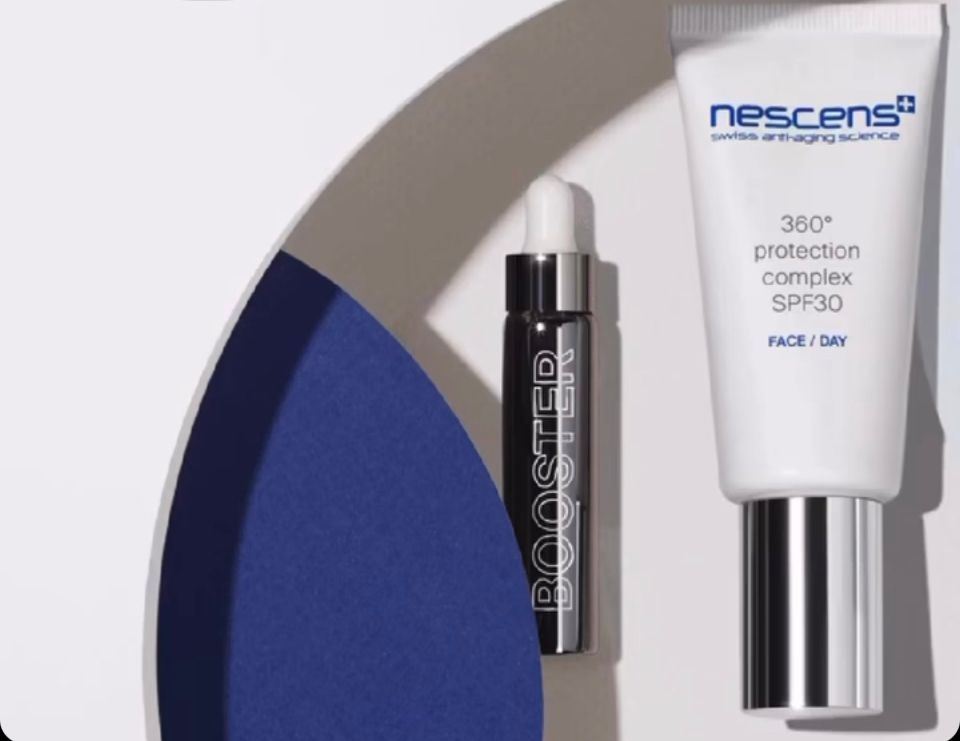 With every order of the new Nescens 360° protection complex SPF 30 we will gift a High Power Defence Booster
This powerful duo enhances the defence mechanisms of the skin, resulting in stronger and firmer skin.
Nescens 360° protection complex SPF 30 multi-protection cream protects and shields the skin from sun damage, blue light, environmental pollution and climatic changes.
Nescens High Power Defence Booster features an ultra-concentrated formula which is charged with 'super vitamins' that have a powerful anti-oxidant effect on the skin. Suitable for all types of skin. Apply as a serum or to complement other products; simply add a few drops with any serum, cream or mask.