New L'Elixir Des Glaciers Marvellous Collection
07 Jun 2021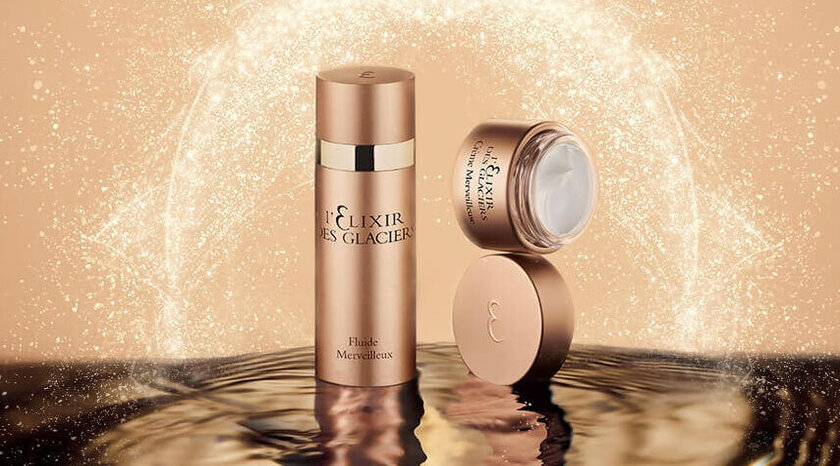 Discover the newest l'Elixir des Glaciers collection: Fluide Merveilleux and Crème Merveilleuse. These lightweight products are infused with Sturgeon DNA and are a breakthrough in the skincare world. Our highly skilled therapists have used the collection as a finishing touch in our facials and it exceeded our clients expectations. Providing a photo filter like effect, the lightweight formulations are perfect to use even in hot and humid climates and suitable for all skin types.
Fluide Merveilleux
A lightweight formulation, which can be applied as a pre-serum or as a serum. The Fluide is providing instant radiance whilst the cell repairing properties of the Sturgeon DNA preserve the skin elasticity and suppleness.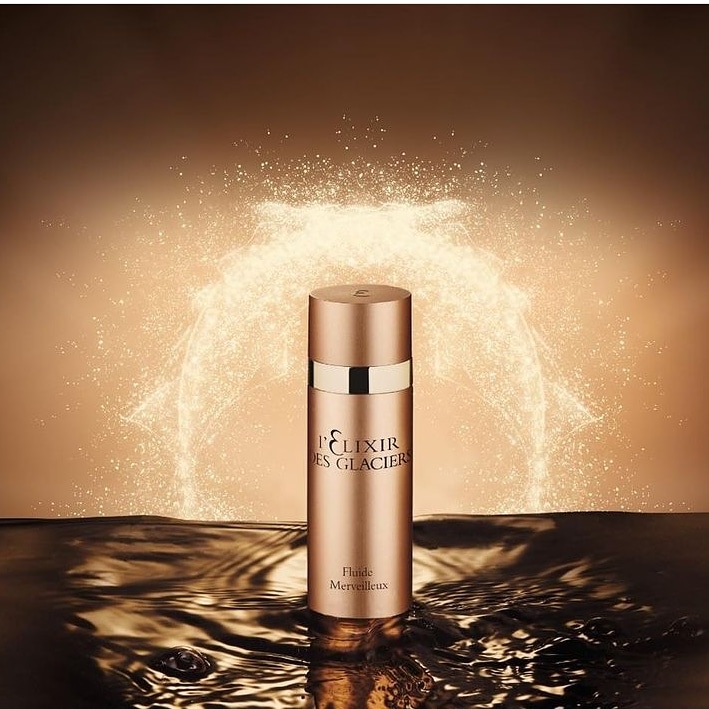 Crème Merveilleuse
The ground breaking anti-aging boost of the Sturgeon DNA regenerates the skin. The skin is refined and tightened leaving the complexion visibly clearer.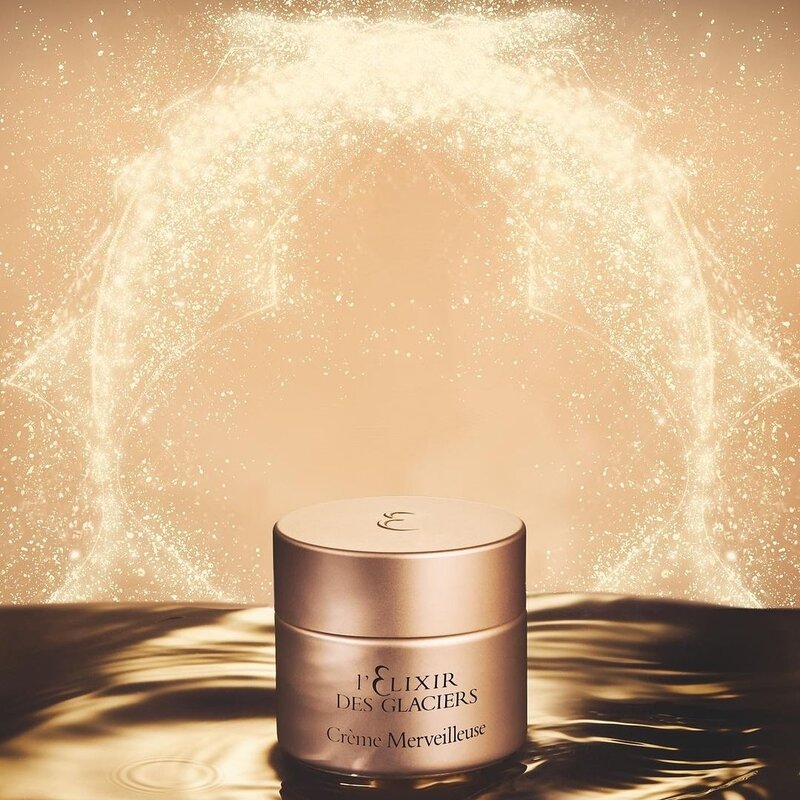 Purchase both Fluide Merveilleux and Crème Merveilleux - receive free the Multi-Mask Collection
Use any of the masks from the Multi-Mask Collection (in particular the Deto2x mask) with the new L'Elixir des Glaciers Marvellous Collection, and you have the perfect combination for luminous and youthful looking skin. Apply the trio before going out or before a special event for a special effect. Available whilst stocks last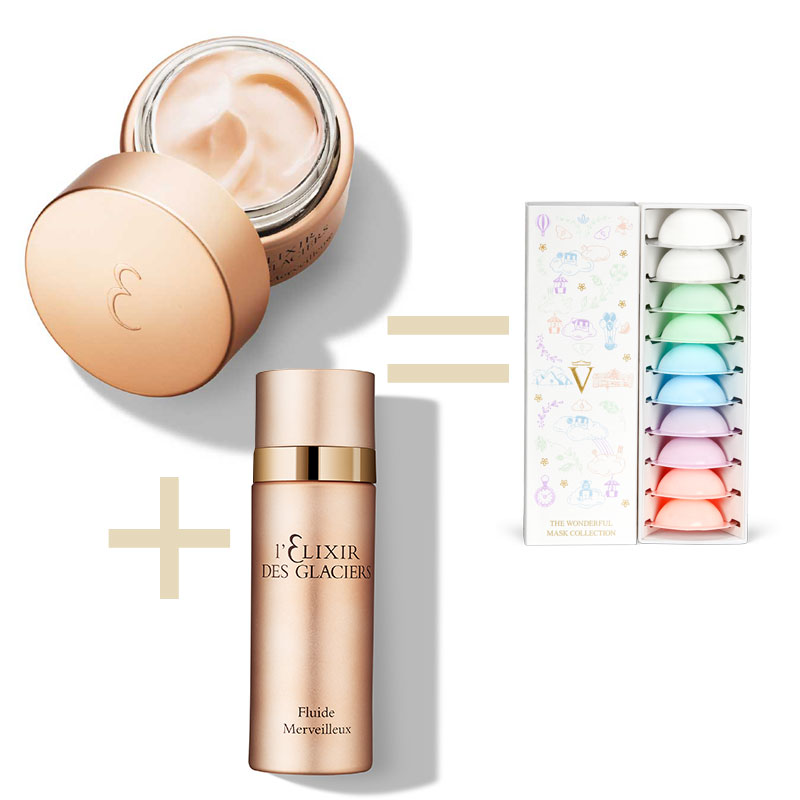 See our free Multi-Mask Collection offer

Purchase any L'Elixir Des Glaciers Collection – receive free the Marvellous Collection Gift Set
Purchase any L'Elixir Des Galciers Collection  and you will receive free the Marvellous Collection travel size Gift Set. Available while stocks last.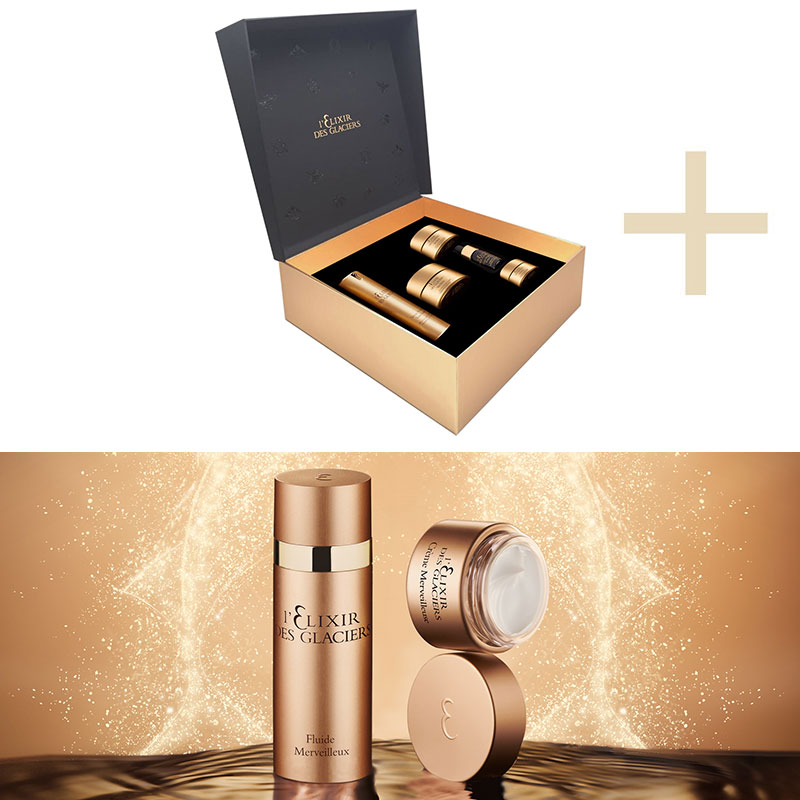 See our free Marvellous Collection Gift Set offer